Marshall Carby, Executive Artistic Director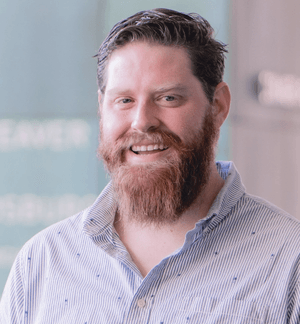 Marshall Carby is excited to join the Flatwater Shakespeare Company and continue the rich tradition of bringing high-quality Shakespeare to Lincoln!  Prior to Marshall's arrival in Nebraska, he spent seven years at Highlands Playhouse in Highlands, NC.  During his time with Highlands, Marshall directed many productions while he served as the Associate Artistic Director and for two years as the Artistic Director.  Primarily a summer stock theatre, Highlands Playhouse specializes in producing the very best musicals and plays that have graced Broadway and the Westend. After moving to Nebraska, Marshall served as the Community Advancement Officer for the Pottawattamie County Community Foundation.  Community enrichment, non-profit philanthropy, and corporate giving were all active parts of this position. Marshall uses the skills developed at PCCF to drive arts advocacy.
Education is a high priority to Marshall.  When serving as the Humanities Department Chair at Eastern Oklahoma State College, he was able to engage, mentor, and encourage students while they pursued higher education through the visual and performing arts.
In 2019, Marshall began his journey as Stage Manager for the Omaha Symphony Association.  As Stage Manager, Marshall oversees the load-ins for all symphony productions, works with the union crew, and assists in managing logistics and execution of the Symphony's educational tour.  In March of 2020, Marshall was selected as Digital Production Manager to help move the organization into a digital platform to continue providing music during the pandemic. Outside of the Arts, Marshall loves spending time with his wife, Sarah Klocke, who serves as the Director of Theatre & Communication Program at College of Saint Mary. They have a dog (Nola) and a cat (Little.)
---
Jimmy Lewis, Operations Manager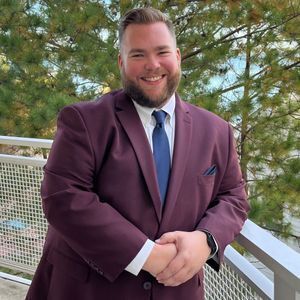 Jimmy Lewis is thrilled to join the Flatwater Shakespeare Company team and continue the legacy of exceptional theatre in Lincoln, NE. Jimmy is an accomplished theatre performer and arts administrator whose career has landed him here in Nebraska. His previous experience "behind the table" has been working with Highlands Playhouse, a professional regional summer theatre in the mountains of North Carolina. There he served as the Outreach Coordinator/Acting Managing Director for a year and Assistant Artistic Director for 2 seasons. He currently works for the Omaha Symphony as their Operations and Production Manager. He is looking forward to bringing the knowledge he has learned to Flatwater. 
As a performer, Jimmy has been fortunate to have performed regionally as well as internationally. Some of his favorite regional credits include Rooster in Annie, Will Parker in Oklahoma!, Uncle Fester in The Addams Family, The Big Bopper in Buddy, and Amos in Chicago. He also toured the East Coast, Mid-West, and Virgin Islands with TheaterWorksUSA bringing live theatre to children in schools. In addition to regional theaters across the country, Jimmy has also been lucky enough to work with Disney on several occasions. In 2018 Jimmy went sailing through Europe working on Disney Cruise Line performing on the Disney Magic in Rapunzel's Royal Table as Hookhand from the movie Tangled. In 2016 and most recently in 2019, Jimmy performed with Disney On Classic, a Disney concert tour in Japan. As 1 of 8 American Singers, Jimmy toured the country with a live 60-piece Japanese orchestra as Olaf in Frozen in 2016 and singing "True to Your Heart" from Mulan in 2019.
---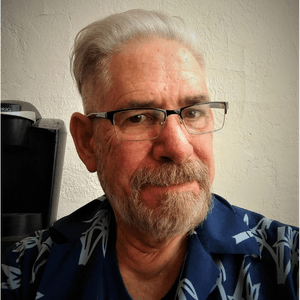 Stephen (Steve) Buhler, Co-Founder and Resident Scholar
Stephen served as Education Director of the Flatwater Shakespeare Company for our first two decades and is now our Resident Scholar. He is also the Aaron Douglas Professor of English at the University of Nebraska-Lincoln. He has served as dramaturg for nearly all of Flatwater Shakespeare's productions and as humanities adviser for Flatwater Shakespeare's youth programs. He is the author of Shakespeare in the Cinema: Ocular Proof and was the 2015 recipient of the City of Lincoln Mayor's Arts Award for Artistic Achievement – Literary Arts.
---
---
BOARD MEMBERS
Kelly Stage, Chair
Rob Sharp, Vice Chair
Jeff Korbelik, Secretary
Kelly Medwick, Treasurer
Diane Bartels 
​​​​​​​Gwyndylyn Evans
Martha Ellen Florence
---
Bob Hall
FORMER ARTISTIC DIRECTOR, CO-FOUNDER
BOB HALL GRADUATED FROM THE UNIVERSITY OF NEBRASKA-LINCOLN WITH A MASTER OF ARTS IN THEATRE IN 1969 AND FOR THE NEXT 24 YEARS WORKED IN NEW YORK CITY AS A THEATRE DIRECTOR. HE IS ALSO A PUBLISHED PLAYWRIGHT, WITH HIS CO-ADAPTATION OF DRACULA RUNNING OFF BROADWAY FOR TWO YEARS.  HE WAS THE ARTISTIC DIRECTOR OF THE NEBRASKA REPERTORY THEATRE FROM 1987 TO 1992, AND RELOCATED TO LINCOLN IN 1997.  HE HAS BEEN A COMIC BOOK ARTIST AND WRITER SINCE 1975, WORKING FOR MARVEL, DC, AND VALIANT.  MOST RECENTLY HE HAS SHOWN HIS ARTWORK AT THE IRON TAIL AND EISENTRAGER/HOWARD GALLERIES.  HE IS FOUNDER AND ARTISTIC DIRECTOR OF THE FLATWATER SHAKESPEARE COMPANY.  HE IS MARRIED TO PAULA RAY.