SUMMER LUKASIEWICZ, EXECUTIVE ARTISTIC DIRECTOR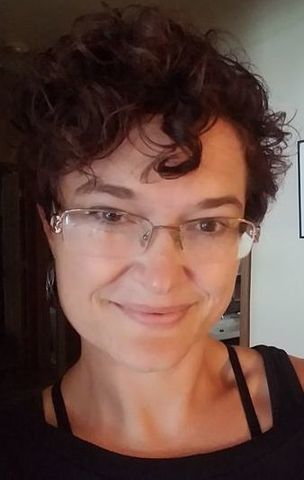 Now launching her fourth season as Executive Artistic Director, Summer is a long time artistic associate of Flatwater, having appeared in TWELFTH NIGHT, ANGELS IN AMERICA Parts 1 and 2, MACBETH (2006 & 2019), and THE WEIR as well as being heavily involved in the development of the 2017 summer youth education. Summer holds a BA in Musical Theatre from North Central College in Naperville, Illinois and trained at The School at Steppenwolf in Chicago. She is an accomplished producer, director, actor, playwright, and educator. She has worked extensively with young people, directing shows at the Lincoln Community Playhouse and Blue Hill Community Schools. Her most notable productions for Blue Hill include MACBETH in 2014 and THE LARAMIE PROJECT in 2016. In 2017, she was recognized with the Dale E. Black Outstanding Young Teacher of Speech and Theatre Award. Past projects also include writing, directing and producing original works, such as 872 DAYS and VOICES FROM CHERNOBYL. 
---
ASHLEY KOBZA, EDUCATION DIRECTOR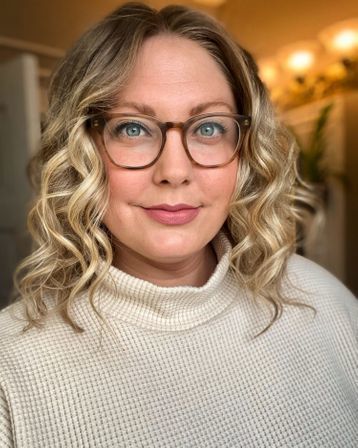 Ashley Kobza joins the Flatwater Shakespeare Company staff with over a decade of experience as a theatre artist and arts educator. Born and raised in small-town Nebraska, Ashley received her BA in Theatre Arts from the University of Nebraska at Kearney. After undergrad, she set out on a ten-year journey that took her to grad school, theaters, communities, and colleges across Ohio, Illinois, San Diego, and Kansas.  She moved back to the land of Goldenrod and Cottonwood in May of 2018 and has been actively working in the Omaha and Lincoln theatre communities ever since. Highlights include "Circle Mirror Transformation" at BlueBarn, assistant director of The Penguin Project at Lincoln Community Playhouse, and contract work for The Rose Theatre. 
Ashley earned an MFA in Acting and New Work from Ohio State University where she was afforded the abundantly awesome opportunity to work and train with the Royal Shakespeare Company in their "Stand up for Shakespeare" initiative. It was through this work that she began to understand Shakespeare's texts for the vibrantly visceral, living-breathing experience that they are. Whatever Shakespeare situation she may find herself in, pedagogical or performative, Ashley begins from a place of curiosity and accessibility all with a "do first, analyze second" approach.When she's not at her desk working and writing away, you will find her among the local trails and trees with her two dogs slapping high fives with all the flora and fauna or at home with her two cats binging late 80's early 90's TV.
---
LINDA ZINKE, OPERATIONS MANAGER
Linda has many years of experience in the nonprofit world.  She previously served as a Head Start program director/Early Head Start Director, as well as Executive Director of the Nebraska Association for the Education of Young Children.  She continues to teach at Bellevue University and is currently teaching a Master's Level class, Sustainable Funding for Nonprofits.  She has a BA from Iowa State University and an MA from Bellevue University.  She has 5 children, 3 grandchildren, and MacGuyver. 

STEPHEN BUHLER, RESIDENT SCHOLAR, CO-FOUNDER
Stephen served as Education Director of the Flatwater Shakespeare Company for our first two decades and is now our Resident Scholar. He is also the Aaron Douglas Professor of English at the University of Nebraska-Lincoln. He has served as dramaturg for nearly all of Flatwater Shakespeare's productions and as humanities adviser for Flatwater Shakespeare's youth programs. He is the author of Shakespeare in the Cinema: Ocular Proof and was the 2015 recipient of the City of Lincoln Mayor's Arts Award for Artistic Achievement – Literary Arts.

MICHELLE ZINKE, PRODUCTION STAGE MANAGER
Michelle has been the primary stage manager and/or production manager for Flatwatwer Shakespeare Company since 2003. She has been involved with over 25 shows with Flatwater Shakespeare Company, and over 50 productions in Lincoln since December 2000. She is the 2016 recipient of the Mayor's Arts Artscene Award for backstage work. Michelle has a BA in Spanish/Anthropology from Central College and an MA in Leadership from Bellevue University. 
BOARD MEMBERS
KELLY STAGE, CHAIR
MARTHA ELLEN FLORENCE, VICE CHAIR 
GWYNDYLYN EVANS, SECRETARY
KELLY MEDWICK, TREASURER
DIANE BARTELS
WILLIAM BRYANT
JEFF KORBELIK
AMY MILLER
ROB SHARP
---
BOB HALL
FORMER ARTISTIC DIRECTOR, CO-FOUNDER
BOB HALL GRADUATED FROM THE UNIVERSITY OF NEBRASKA-LINCOLN WITH A MASTER OF ARTS IN THEATRE IN 1969 AND FOR THE NEXT 24 YEARS WORKED IN NEW YORK CITY AS A THEATRE DIRECTOR. HE IS ALSO A PUBLISHED PLAYWRIGHT, WITH HIS CO-ADAPTATION OF DRACULA RUNNING OFF BROADWAY FOR TWO YEARS.  HE WAS THE ARTISTIC DIRECTOR OF THE NEBRASKA REPERTORY THEATRE FROM 1987 TO 1992, AND RELOCATED TO LINCOLN IN 1997.  HE HAS BEEN A COMIC BOOK ARTIST AND WRITER SINCE 1975, WORKING FOR MARVEL, DC, AND VALIANT.  MOST RECENTLY HE HAS SHOWN HIS ARTWORK AT THE IRON TAIL AND EISENTRAGER/HOWARD GALLERIES.  HE IS FOUNDER AND ARTISTIC DIRECTOR OF THE FLATWATER SHAKESPEARE COMPANY.  HE IS MARRIED TO PAULA RAY.