Flatwater Shakespeare 2022 AUDITIONS!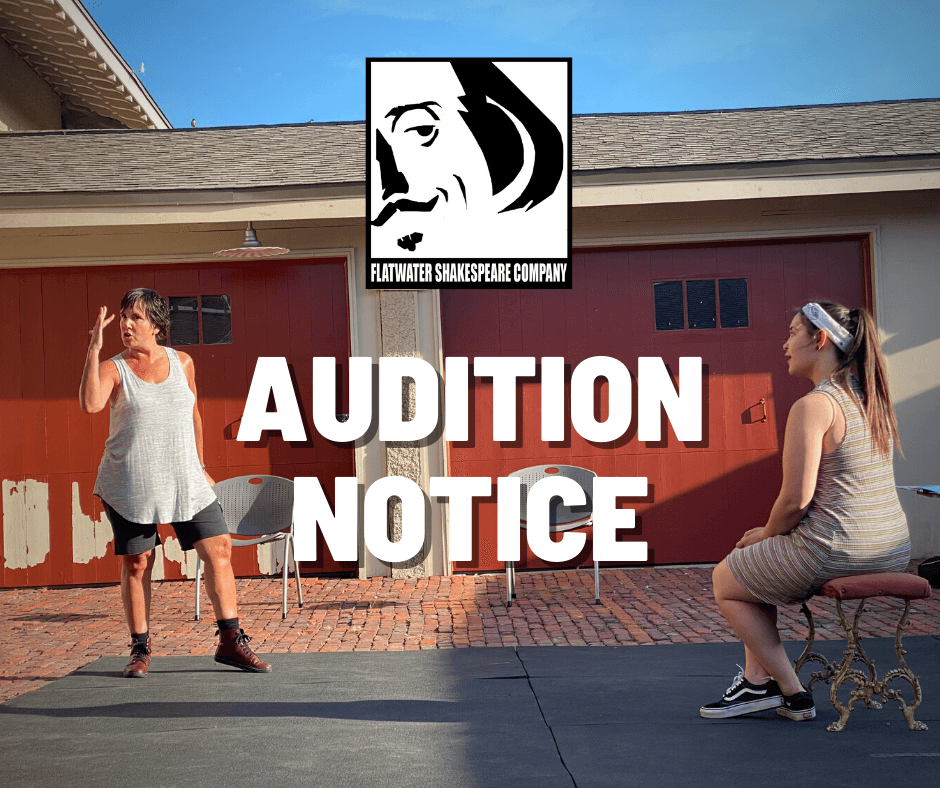 Audition Notice!!! 
Flatwater Shakespeare Company is excited to invite you to audition for our 2022 season including Much Ado About Nothing directed by: Sarah Klocke and Julius Caesar directed by: Marshall Carby. Please find all the necessary information below.  
WHERE/WHEN: April 5th &11th at 7:00-10:00 pm at Wyuka Stables (3600 O Street, Lincoln, NE) 
WHAT: Please prepare a 60-90 second Shakespeare or classical monologue.  Sides for cold reads will be assigned on-site. Headshots, photos, and/or resumes are encouraged but not required. 
TO SIGN UP: Please reserve a timeslot by contacting Michelle Zinke, FSC Stage/Tour Manager at: mkzinke@gmail.com. This is also the contact you should use for additional questions regarding the casting process.
COMPENSATION: All actors involved with FSC productions will be paid a $100 stipend per performance weekend. 
MUCH ADO ABOUT NOTHING DETAILS:
Time Commitment: 7 weeks
Wyuka Performance Dates: June 2, 3, 5, & 8 @ 7:00 (no show June 4th)
Parks Tour: June 9-12th @7:00
Casting Breakdown:
Beatrice
Benedick
Claudio – Verges
Hero – Dogberry 
Don Pedro – The Watch
Leonato – The Watch
Don John – Margaret
Borachio - Antonio
Conrad - Balthasar - Friar(Sings/Instrument)
Ursula – Messenger – Kinsman - Sexton
Directors' Note on Casting:
All are welcome! Shakespeare leaves room for exploration of the text and new interpretations. Please feel free to audition for, and express interest in, the part that most appeals to you regardless of sex, gender, race, ethnicity, age, ability, and the list of wondrous variety goes on.
*Director may reassign doubled casting as suits the production. 
JULIUS CAESAR DETAILS:
Time Commitment: 7 weeks
Wyuka Performance Dates: August 25-28, September 1-4 & 8-11 @ 7:00