---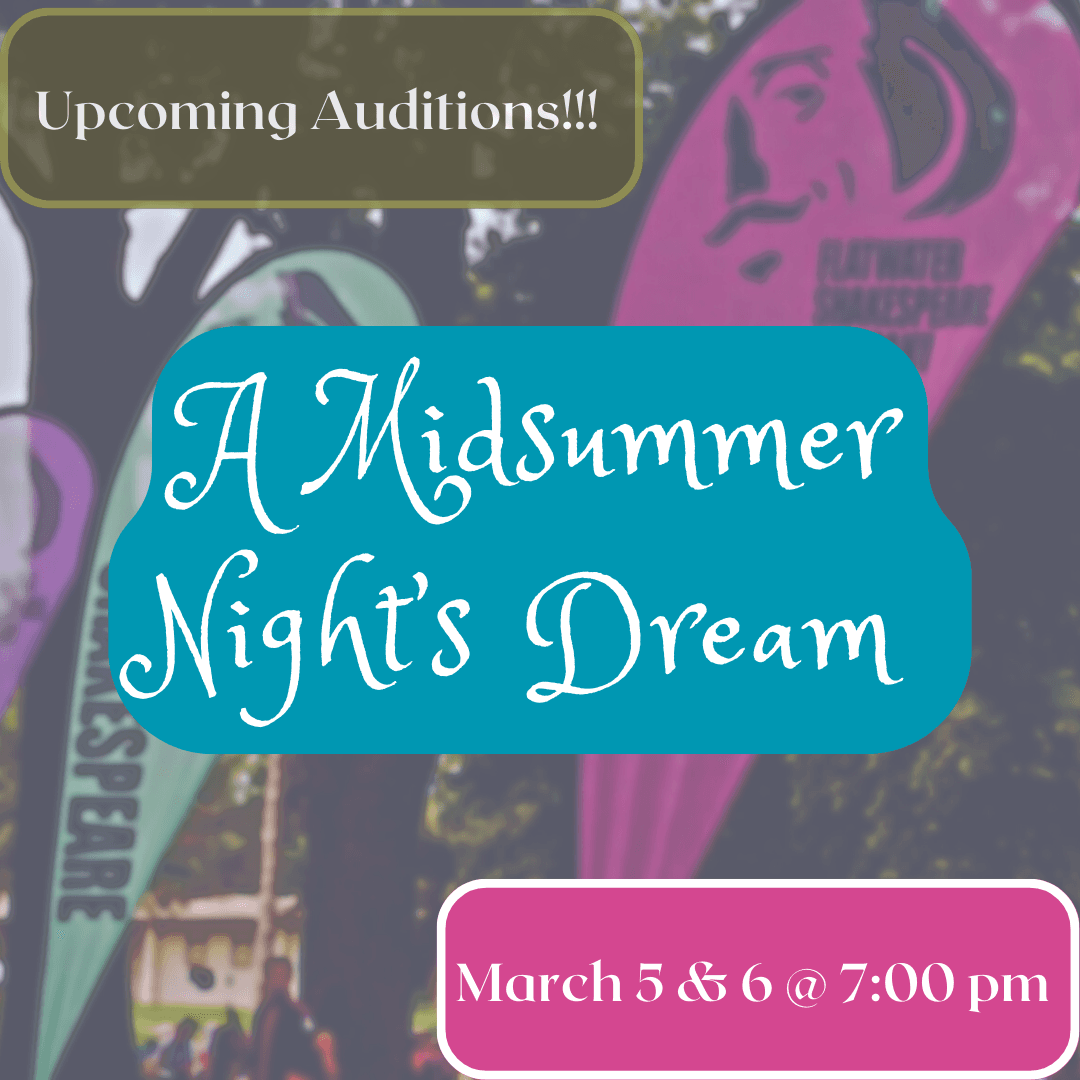 ANNOUNCING AUDITIONS FOR FSC'S FIRST SHOW OF SUMMER 2023!!!

Please join us in auditioning for:
A Midsummer Night's Dream
Dir. Mark Ballard

Auditions will be held on March 5th & 6th from 7:00 pm - 9:00 pm at Wyuka Stable (3600 O St, Lincoln, NE 68510). Sign up here to claim your audition spot. Walk-ins are accepted.

Please prepare a 60-90 second monologue and be prepared to stay for 20-30 minutes after your audition time for cold readings. Headshots and resumes are encouraged but not required.

Rehearsal Dates: May 15th - June 14th
Wyuka Performance Dates: June 15th - 18th
Lincoln Park Tour Performance Dates: June 22nd - 25th

We look forward to seeing your work!
"Love looks not with the eyes, but with the mind, And therefore is winged Cupid painted blind." - Helena, Act 1 Scene 1
Featured Stories
Art is rooted within our community and grows within you. Check out our upcoming events and programs.
Read more.

The good word on Flatwater Shakespeare.
Curated by our Resident Scholar, Dr. Stephen Buhler.
Read more.
Please check back soon for our full 2023 Season Announcement!!
Excellent live acting just a few feet away from you!

An amazing gem in Lincoln!

You must encounter Shakespeare up close and personal – love the intimate courtyard experience – Excellent!