Our mission is to entertain and educate audiences in Lincoln and surrounding communities.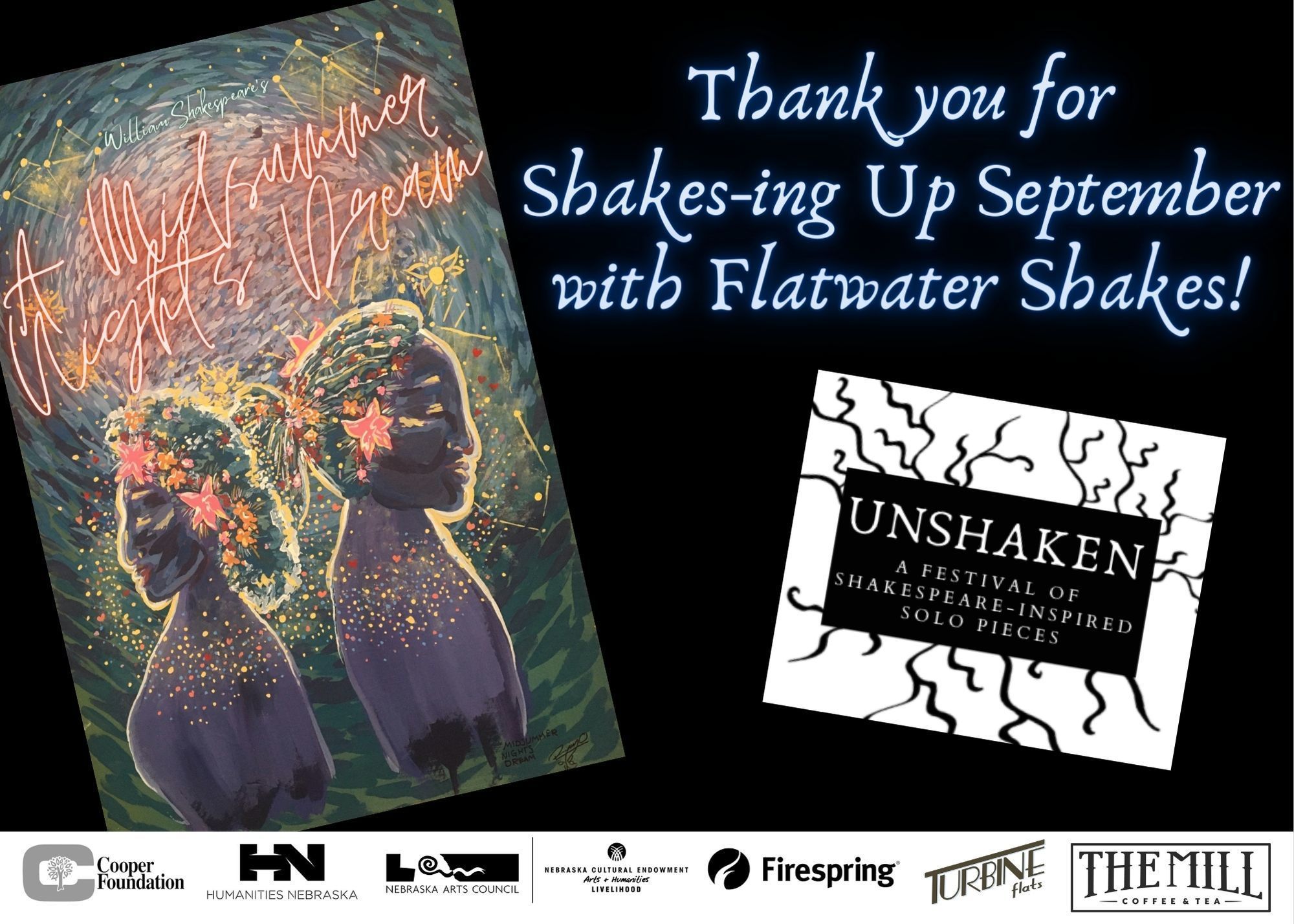 SUMMER LUKASIEWICZ STEPS DOWN AS EXECUTIVE ARTISTIC DIRECTOR OF FLATWATER SHAKESPEARE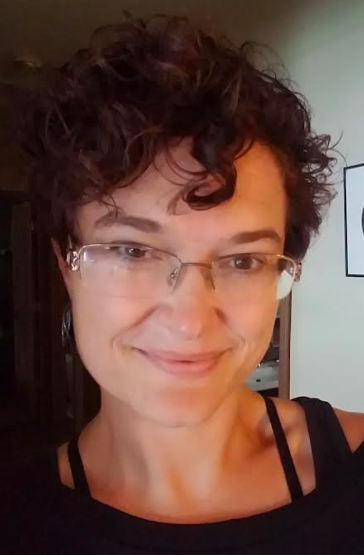 Flatwater Shakespeare Company announces with profound appreciation and regret that Executive Artistic Director Summer Lukasiewicz has decided to resign this fall. Her impact on Flatwater has been immense in the years that she has been at the helm, and she will be leaving the company at a high point in its over twenty years of history.  While we are saddened by Summer's departure, we also would like to celebrate her excellence and her accomplishments from the past four seasons. She has substantially grown the company's education focus, brought excellence and stability to its artistic mission, and has served as an outstanding spokesperson and tireless advocate for FSC.
Building on the work of founding Artistic Director Bob Hall and previous Executive Artistic Director Becky Boesen, Summer Lukasiewicz has championed the company and expanded its outreach for theatrical productions and for education programs. Successful runs of The Tempest, The Two Gentlemen of Verona, Macbeth, The Complete Works of William Shakespeare (Abridged), and most recently, Twelfth Night have shown Summer's skills managing the artistic program, hiring the best people, and finding a core audience. In Spring 2020, when Covid-19 changed the world, Summer scrambled to transform her own staging of Romeo and Juliet, which was days from its scheduled opening, into an internet-viewable production. Her innovation with "Short Shakespeare," shaping the company's summer productions to 75-minute performances for maximum accessibility and portability, has helped bring new audiences to the theater, many of them attending shows in their own neighborhood parks at no cost. While the parks tour concept originated as Hall's response to the years-long renovation of the Stables at Wyuka, Summer has held up the idea of free Shakespeare for all as key part of the FSC plan. This fall, her creative vision has given rise to a new and experimental series of shows in the form of Unshaken – a festival of solo, original pieces inspired by Shakespeare – which will alternate in performance with an unconventional and fascinating "two-person version" of A Midsummer Night's Dream, following Kentucky Shakespeare's blueprint. Summer's leadership has encouraged and demonstrated the innovation that is possible for a Shakespeare company and the creativity that is needed to meet the challenges of our world. 
In addition, the "Little But Fierce" program, free educational Shakespeare and theater camps for K-9th graders first established by Boesen, has blossomed under Summer's enthusiasm and vision. Not only has the program expanded in Lincoln, but Summer brought "Little But Fierce" outside of Lincoln and partnered with schools beyond Lancaster County. Even during the pandemic year, Summer worked hard to keep the mission for Shakespeare education strong and to provide impactful programs to area kids. With former Education Director Stephen Buhler, Summer taught an online course on "Shakespeare: Page, Stage, and Screen" for Osher Lifelong Learning Institute (OLLI) at UNL, building on our longtime relationship with that program. Under her leadership, Flatwater was also able to hire a new Education Director, Ashley Kobza, to keep extending the mission of education for all ages and into every part of the community. Summer's championing of the company and her tireless work with donors, granting organizations, and educational partners have been a huge part of this company's expansion and sustainability. 
Summer, we have been lucky to have your guidance, vision, inspiration, and dedication, and we wish you well in all of your future endeavors. 
We believe in the power of storytelling.
Stories--Shakespeare's to our own individual experiences--have the power to connect us. Theatre allows us to walk in another's shoes from the safety of our own seat.
Empathy grows. Community strengthens.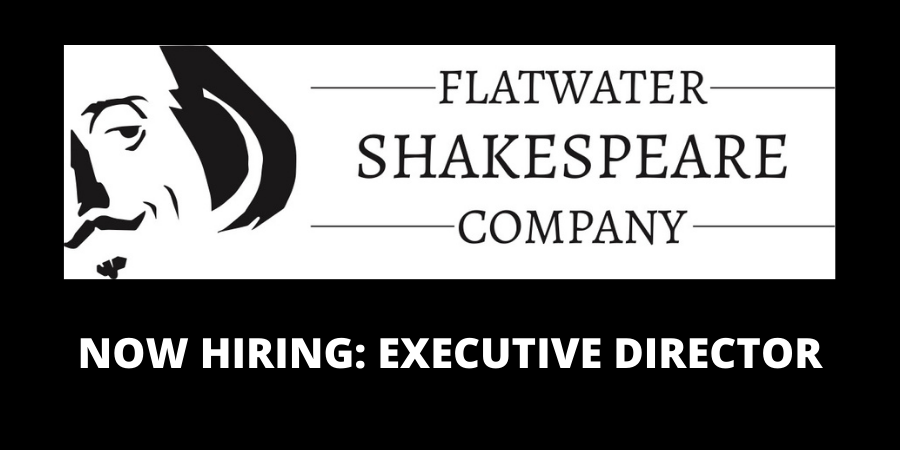 ---
Featured Stories
Art is rooted within our community and grows within you. Check out our upcoming events and programs.
Read more.

The good word on Flatwater Shakespeare.
Curated by our Resident Scholar, Dr. Stephen Buhler.
Read more.
Excellent live acting just a few feet away from you!

An amazing gem in Lincoln!

You must encounter Shakespeare up close and personal – love the intimate courtyard experience – Excellent!