Flatwater Shakespeare Company's 2023 Season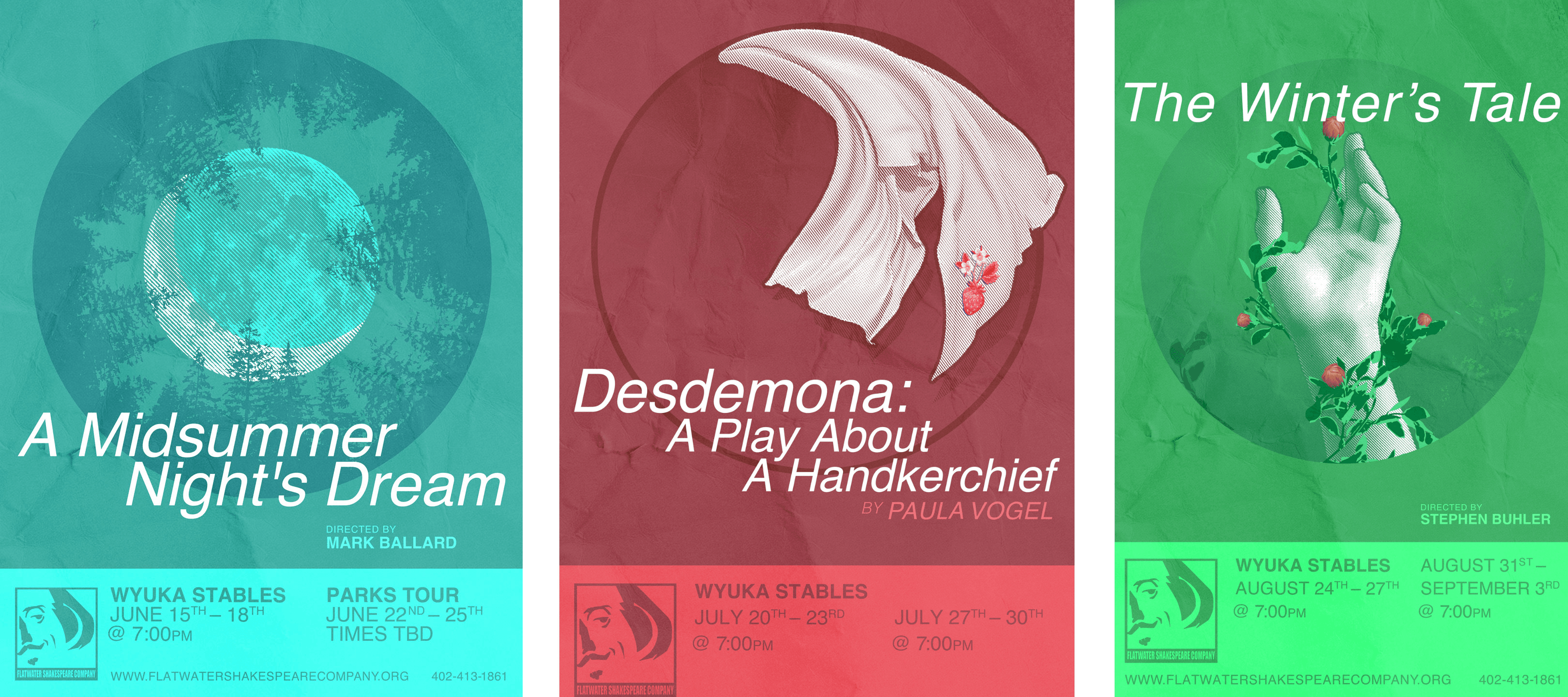 FLATWATER SHAKESPEARE PRESENTS "THE WINTER'S TALE" 
AUGUST 25 THROUGH SEPTEMBER 3 AT WYUKA STABLES
Lincoln area audiences will soon have the rare opportunity to experience one of Shakespeare's most wildly imaginative plays. Flatwater Shakespeare will stage "The Winter's Tale" for the first time ever in the Company's twenty-three year history, under the direction of Resident Scholar Stephen Buhler. Performances will take place at Wyuka Stables, 3600 "O" Street in Lincoln, August 25 at 8:00 pm and August 26-27, August 31, and September 1-3 at 7:00 p.m. Visit flatwatershakespearecompany.org for tickets and further information. 
"The Winter's Tale" is one of Shakespeare's later creations, but it shows the playwright still experimenting. It pivots from tragedy to comedy during a scene that includes one of the most straightforward but profound statements ever penned: "thou mett'st with things dying; I with things newborn." Part One features a jealous husband who works himself into murderous rage against imagined betrayers. It also features a calmly defiant wife who proclaims her innocence and demonstrates her integrity. Part Two features young lovers, a disapproving father, an ingenious con man, ballads, dancing, and another pivot – this time from rustic simplicity back to the precarious court. It also features the previously jealous husband, now penitent and now relying on the counsel of a determined wise woman. All this sets up a series of wondrous and heart-warming transformations, restorations, and reconciliations. 
Corben Jacobe appears as the insanely suspicious Leontes, King of Sicilia, and Francoise Traxler as Hermione, his virtuous Queen. Scott Shomaker is Polixenes, King of Bohemia, a lifelong friend who becomes a focus of Leontes's jealousy. Richard Nielsen is Camillo, a devoted adviser to both kings. Margy Ryan appears as Paulina, the wise woman convinced of  Hermione's innocence, and Laura Lippman as Autolycus, irrepressible rogue and reluctant do-gooder. The ensemble also includes Flatwater Shakespeare veterans Emily Funkey, Keith Ghormley, Katie Hoppe, Christian Novotny, Dana Rabe, Reed Westerhoff, and Jean-Paul Zuhur. Joining the Company are Rachel Gar-El and Piper Monson.   
FSC co-founder and longtime dramaturg Stephen Buhler makes his debut as a director for the Company. Kathryn Cover is the set designer and prop master. Elizabeth Ennis is costume designer. Music for the show has been performed and coordinated by Christopher Steffen. The stage manager is Stephanie Kahler.
Flatwater Shakespeare Company is a not-for-profit organization, dedicated to the principle that Shakespeare Is For Everyone. Along with providing innovative educational programs, the Company brings to audiences the richness of the works of William Shakespeare as they are experienced best: played out by a dynamic ensemble of stage performers. Financial support for this production has been provided by the Lancaster County Visitor Promotion Fund and Nebraska Arts Council.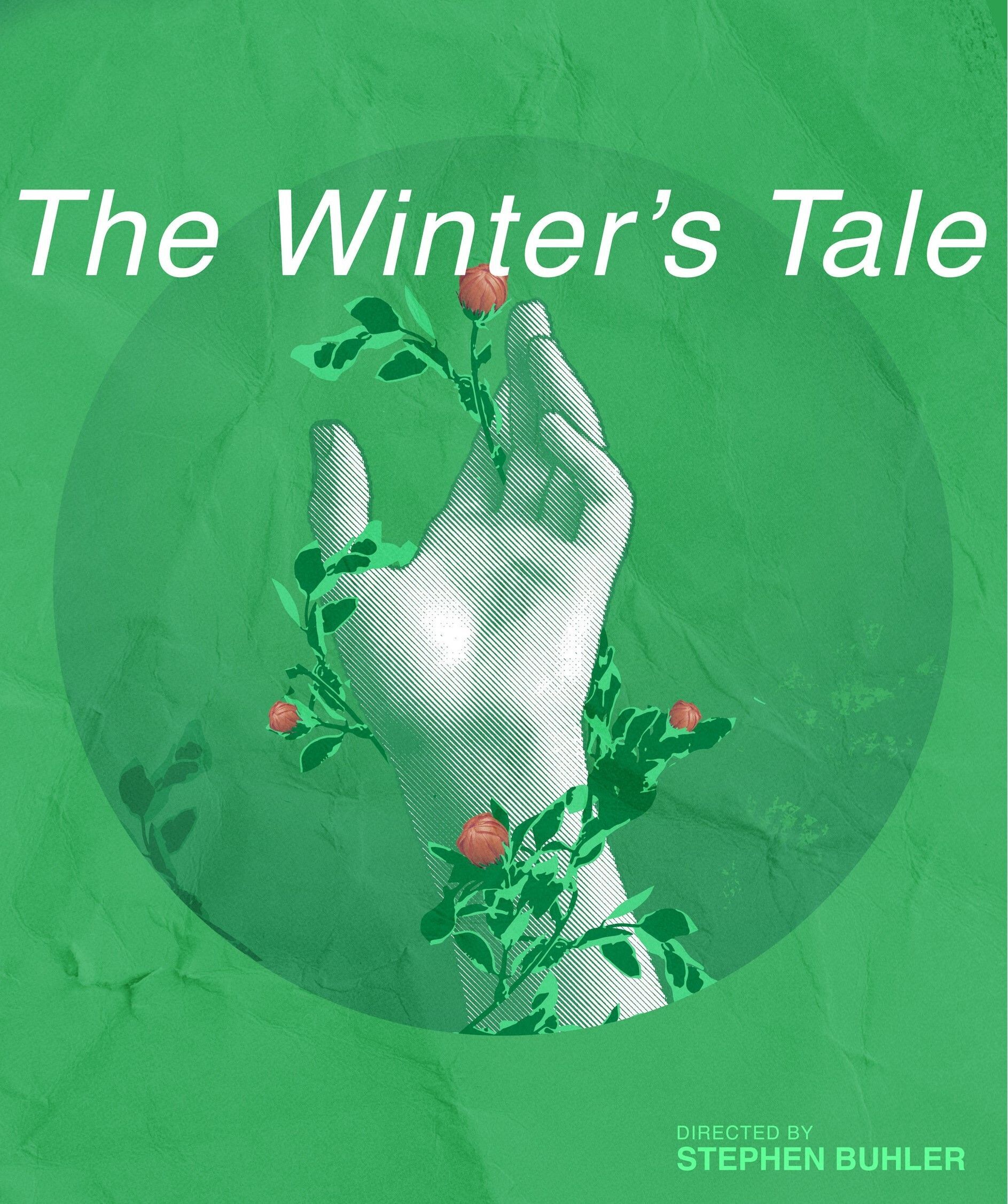 ---
2023 SEASON!!
A Midsummer Night's Dream
by William Shakespeare
dir. Mark Ballard
Wyuka Stables: June 15th-18th
Lincoln Parks tour:
June 22nd: Trago Park
June 23rd: Cooper Park
June 24th: Havelock Park
June 25th: Henry Park
Omaha Park tour
June 30th - July 1st: Joslyn Castle (tickets available at Shakespearecastle.org)
---
Desdemona: A Play about a Handkerchief
by Paula Vogel
Wyuka Stables: July 20th-23rd and July 27th-30th
---
The Winter's Tale
by William Shakespeare
dir. Stephen Buhler
Wyuka Stables: August 24th-27th and August 31st-September 3rd
Featured Stories
Art is rooted within our community and grows within you. Check out our upcoming events and programs.
Read more.

The good word on Flatwater Shakespeare.
Curated by our Resident Scholar, Dr. Stephen Buhler.
Read more.
Excellent live acting just a few feet away from you!

An amazing gem in Lincoln!

You must encounter Shakespeare up close and personal – love the intimate courtyard experience – Excellent!