Little But Fierce: 6-9--- July 26-31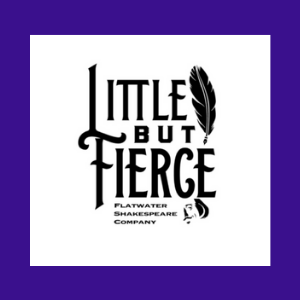 LBF: 6-9
Mon-Sat July 26-31
Little But Fierce 6-9 is an interactive theatre education class diving into Shakespeare's plays through scene work and sword play. With a keen focus on safety, our teaching artists guide students through the conflicts and combat.
Taught by Sasha Dobson and Reed Westerhoff.
Saturday, July 31st--friends and family are invited to a showcase of learning! Students will share everything they've learned during the week.