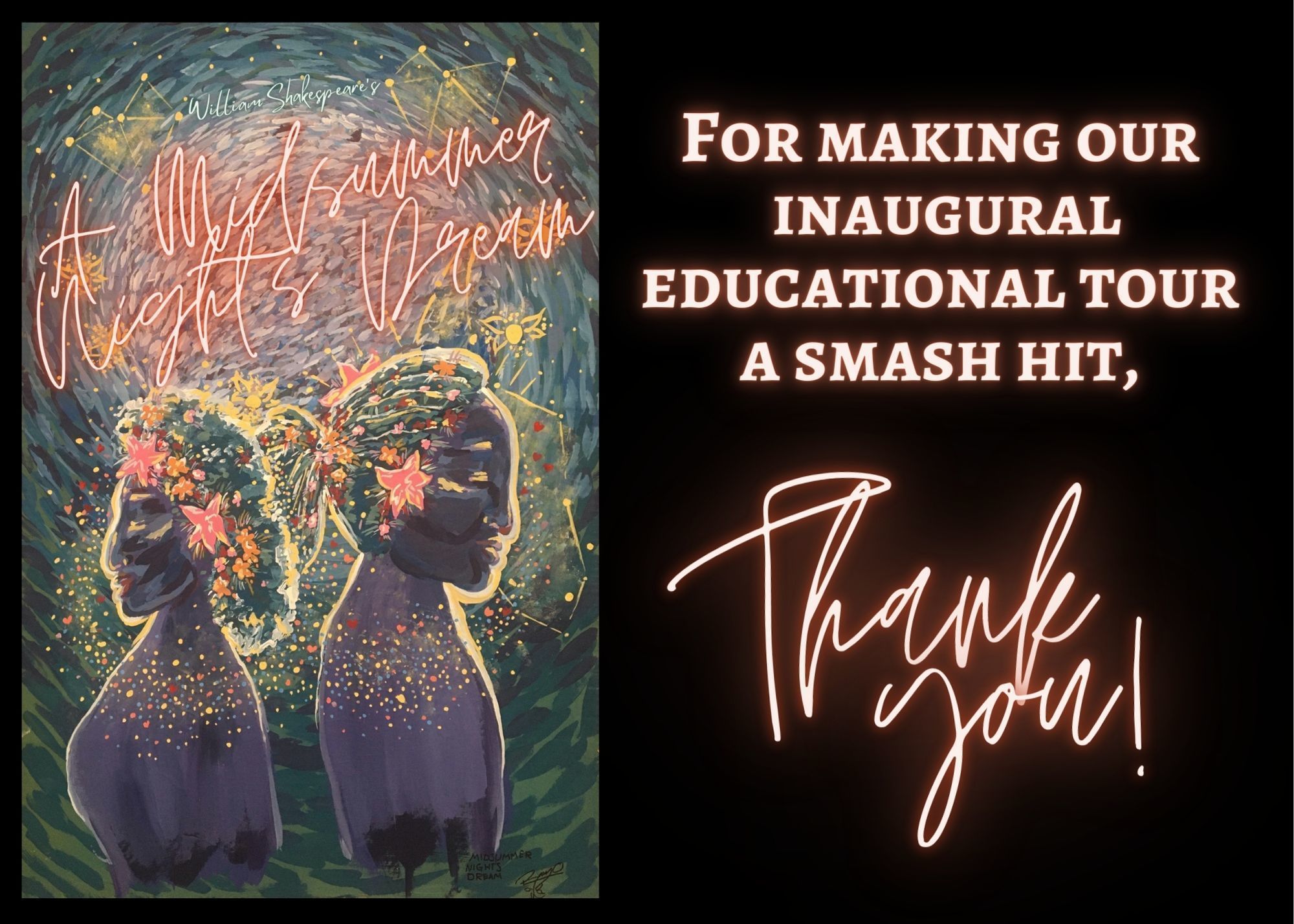 Flatwater Shakespeare's inaugural educational tour, a two-actor production of William Shakespeare's A Midsummer Night's Dream featuring Raimy Washington and Kaedyn Campbell, was a great success. Two public performances were held in Lincoln--the first at The Indian Center (due to inclement weather) and the second in the courtyard at Nebraska Innovation Campus in partnership with The Mill, reaching 120 community members. The company then toured to three small, rural schools in south central Nebraska: Blue Hill Community School, Sutton Elementary School, and Harvard Elementary School, with a final performance after school at The Malone Community Center in Lincoln. Pre-show curriculum designed by Education Director Ashley Kobza was provided to classroom teachers to help prepare students for the event as well. We reached just under 500 students, offering an exciting and energetic entry point to Shakespeare for young people across the state with limited access to live theatre.
LITTLE BUT FIERCE 2021
Little But Fierce 2021 was held outdoors in partnership with Lincoln Parks & Rec as we continued to navigate the challenges of the coronavirus pandemic.
Teaching Artists Jane Schiermeyer Hansen, Ann Marie Pollard, Sasha Dobson, and Reed Westerhoff introduced K-9 students to Shakespeare through sonnets, Romeo & Juliet, and scenes and swordplay.
 
Little But Fierce is TUITION-FREE for students with support from Humanities Nebraska and community members like YOU!
Click HERE to help Flatwater make theatre education accessible to all!
LITTLE BUT FIERCE * SUTTON ELEMENTARY SCHOOL * FALL 2018